Share feedback
Thanks for sharing your feedback!
As an admin you can assign identifiers to students using the Assign Identifiers feature.
This is one of the ways you can help your teachers with data entry so when they log in for the first time the identifiers will already be entered for each of their students.
Click on any image to expand the view.

Step 1: Choose Identifiers to Display in the Selector Table
In the image below only ELL, GT, IEP, and 504 were chosen to be displayed.

Step 2: Select Grade Level and Classes
In the image below all the Kindergarten students were selected to be shown in the grid.

Step 3: Assign Identifiers
In the GIF below ELL and 504 were selected for Aaron Downs in Bretta's class. After she refreshed her browser...

... the ELL and 504 assignments appeared in Aaron's Student Card.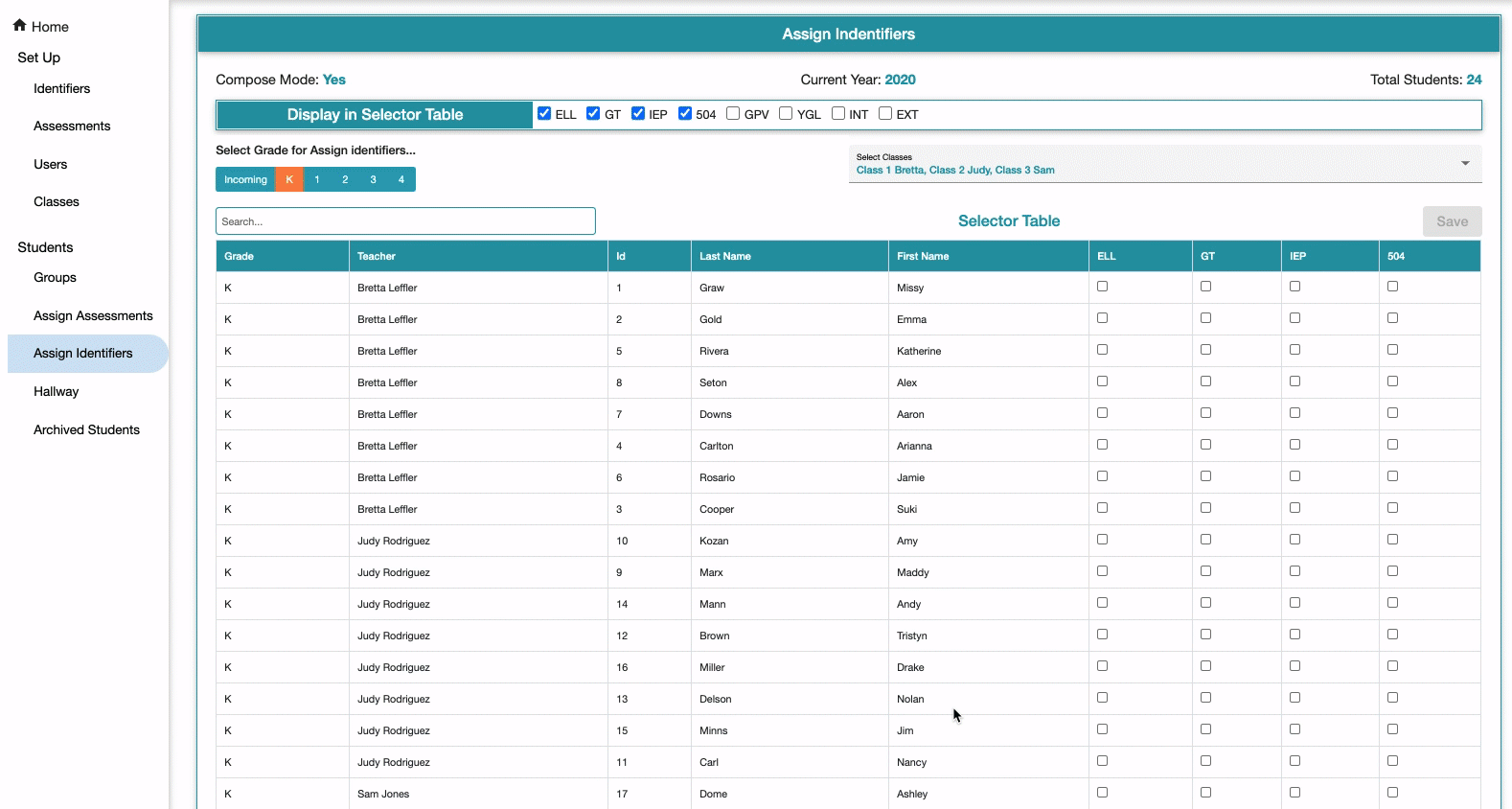 ---
What's Next