Share feedback
Thanks for sharing your feedback!
Here is where you can import assessment scores in bulk for all of your students.
Before you start make sure you have students entered in the system.
Click on any image to expand the view.
To begin select Assign Assessments then:
Select a grade level.
Choose the class or classes to include.
Select the assessment to display in the selector table.

Select Import Assessment Scores button. Then select the CSV Template button.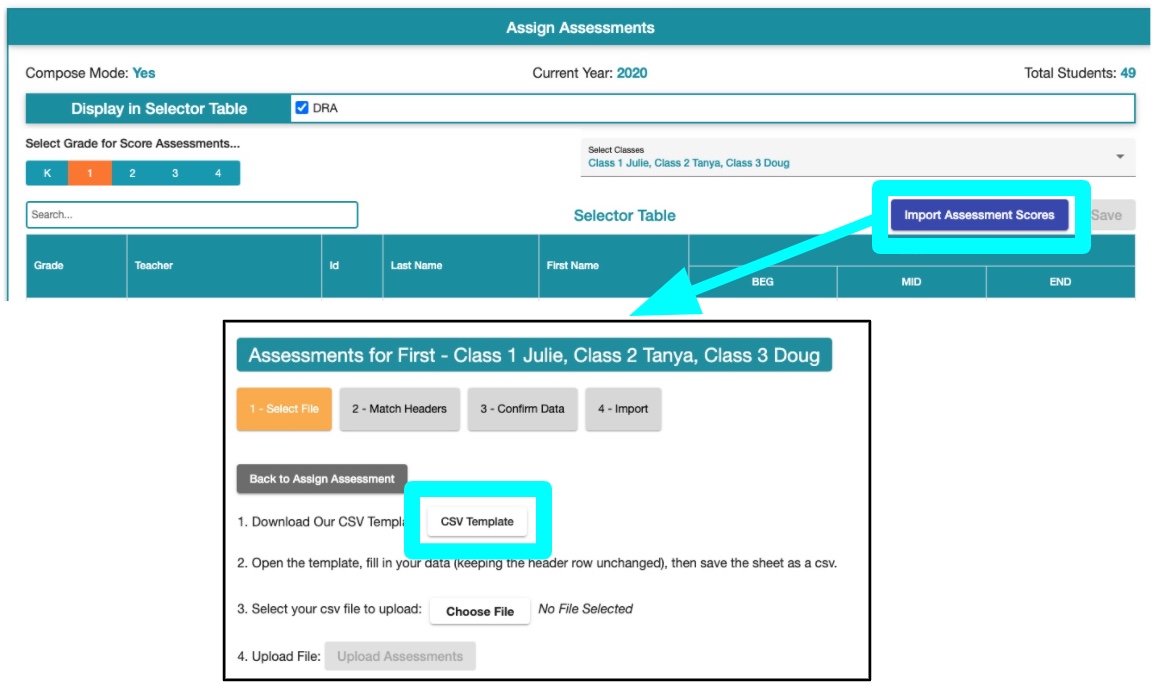 A CSV sheet will be generated as a template where you can enter assessment scores. Leave the auto generated data in the headers and columns alone. Enter the assessment scores in the appropriate columns.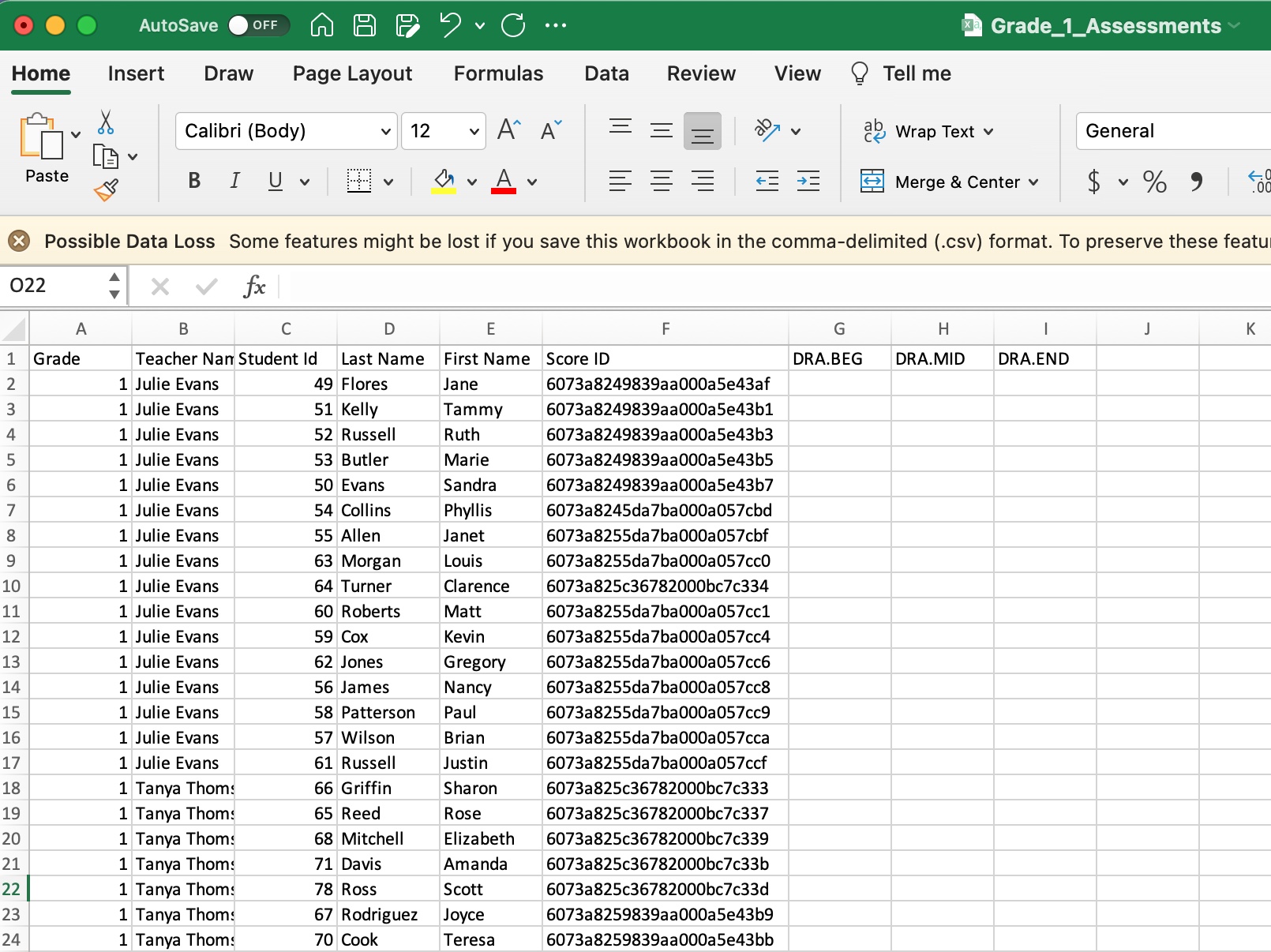 After the assessment scores are entered on the sheet resave it as a CSV.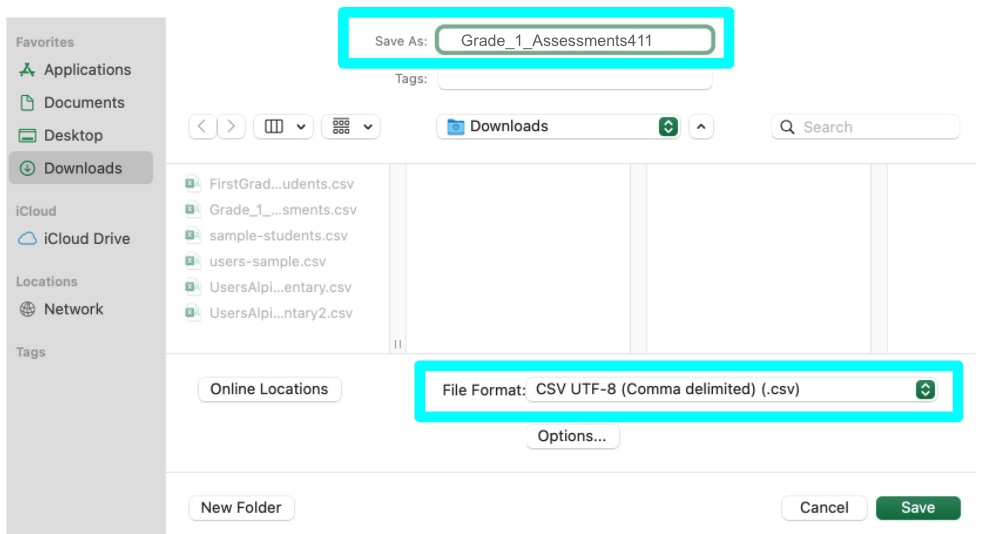 Select the Choose File button. Find the saved sheet on your device and select Save. Then click the Upload Assessments button.

Click Continue on the Verify Fields step. Then click the Import button on the Confirm Data step.
If there are any errors they will show up in red. Go back to edit your CSV and start over.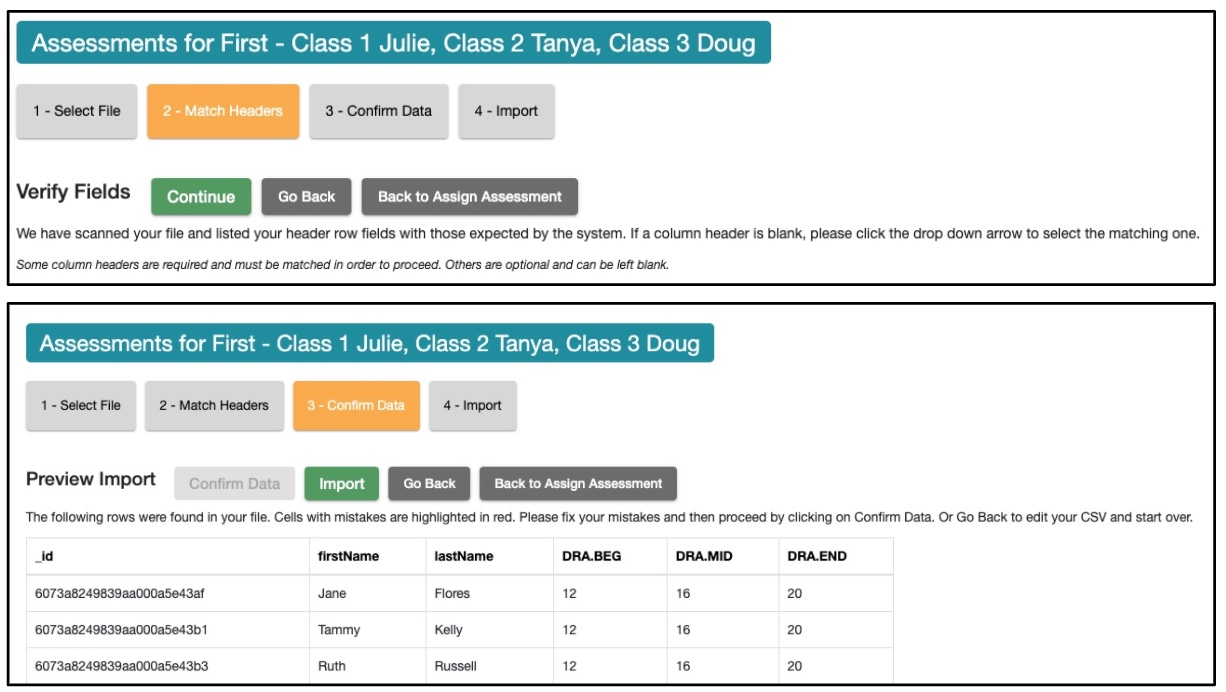 After import is successful select Back to Assign Assessment to confirm the import.
The scores will display in the appropriate fields.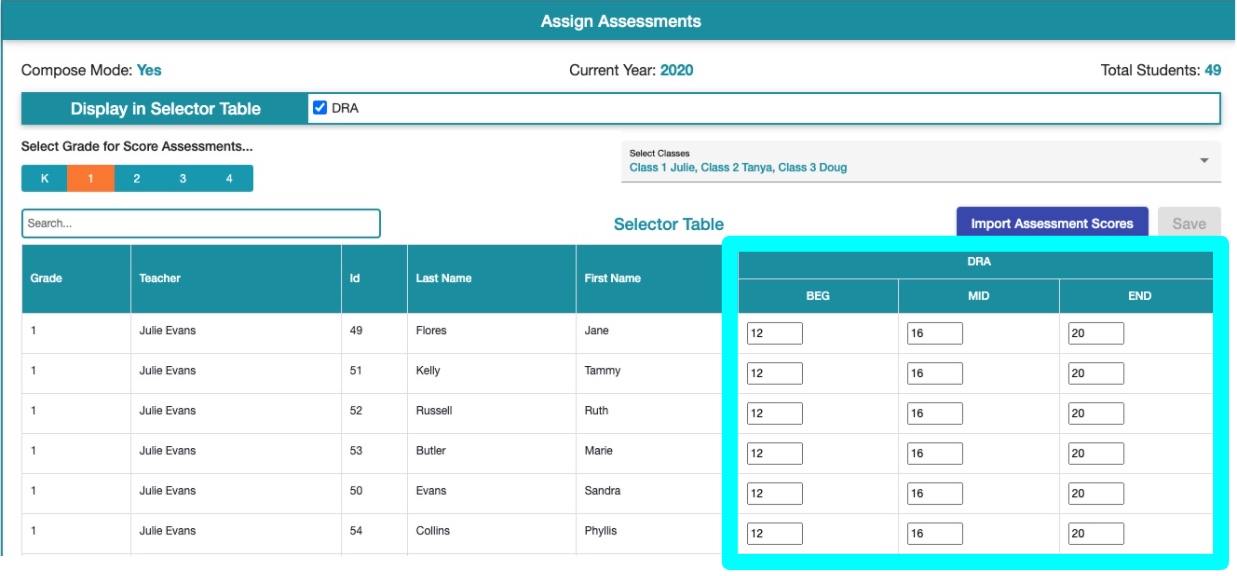 Optional Columns
You can leave entire columns blank. In the image below the beginning of the year DRA (DRA.BEG) scores are not being imported. At the Verify Fields step the Include in Import option has been unselected.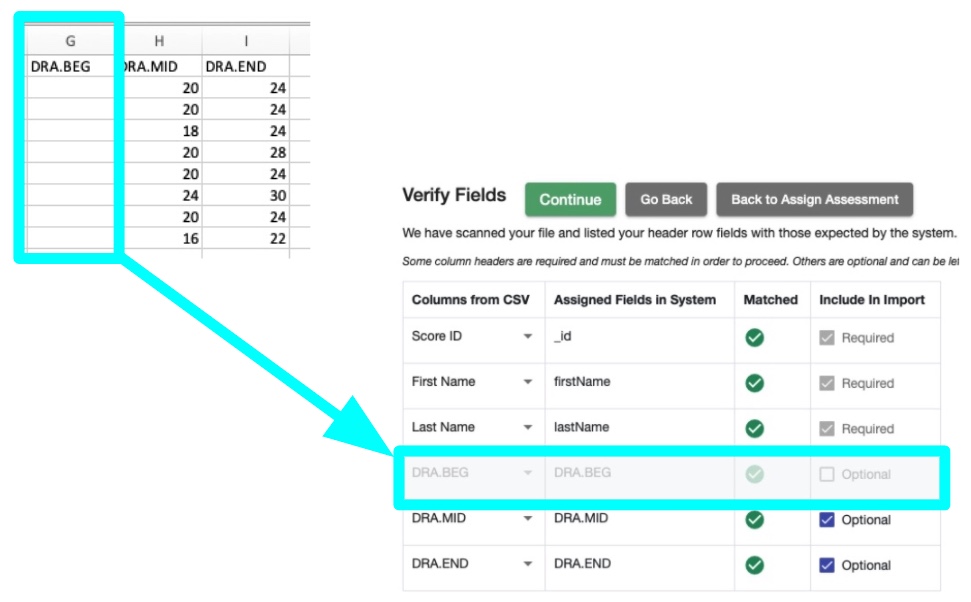 After the import has been completed the Student Cells will now show dashes where the beginning of the year scores would normally be.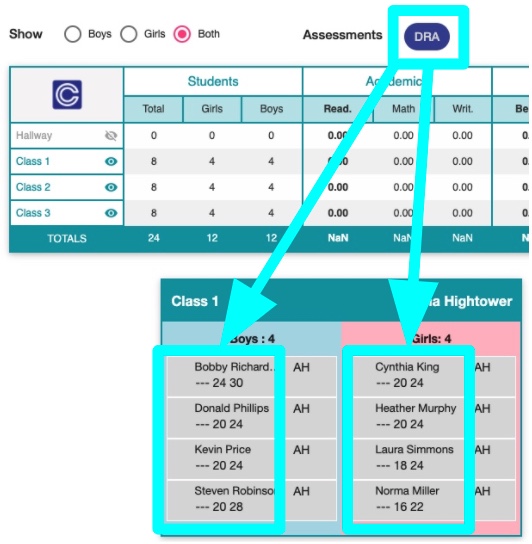 Missing Data for Certain Students
If certain students haven't taken a certain assessment you can use dashes or underscores in the sheet as a placeholder. The example below shows underscores.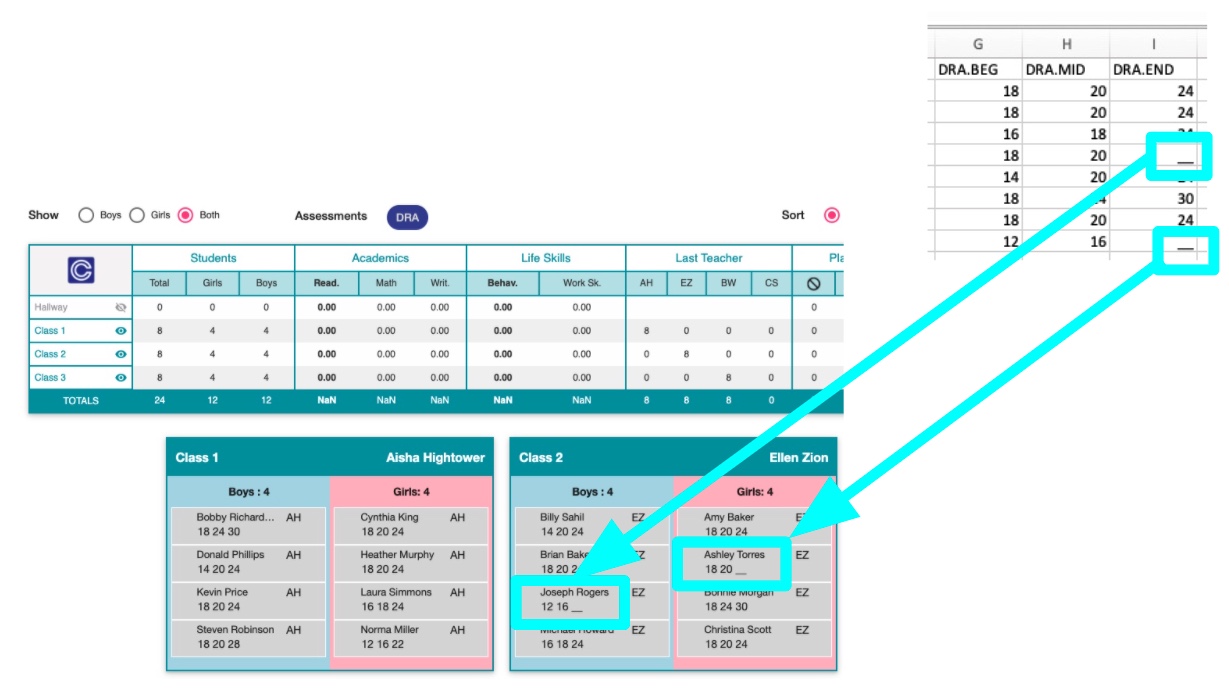 ---
What's Next