Share feedback
Thanks for sharing your feedback!
From the home page select the Sign Up Now or Start Free Trial option. After completing all the fields in the registration form select Create Account.
As the School Representative you will be added into the system as an Admin with full access to manage all the grade levels in your school.
Click on any image to expand the view.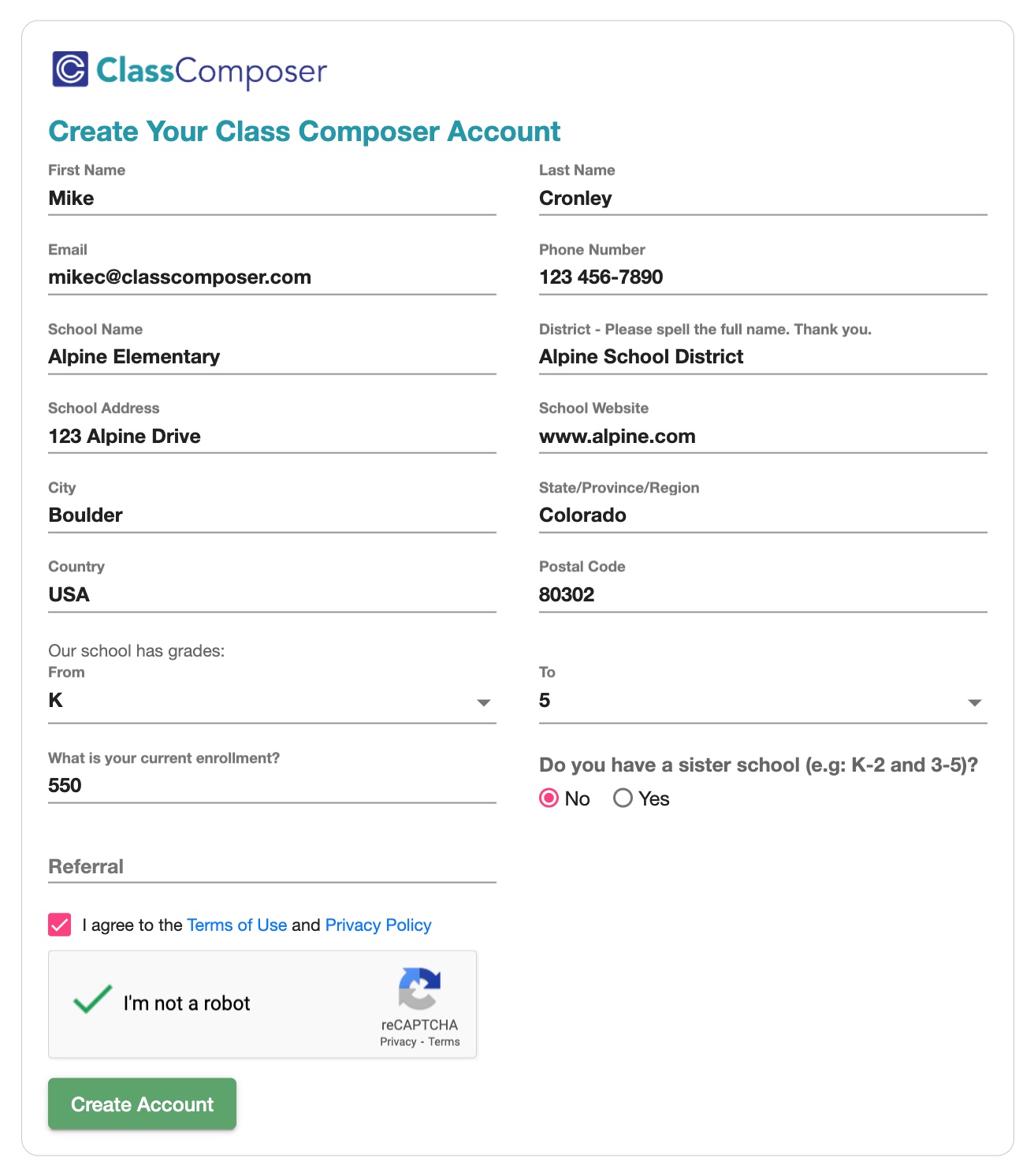 You will be shown a message to verify your email. Go to your email, open the email we sent you, copy and paste the verification link into a new browser window and select enter. After verification is successful, create your password and then log in.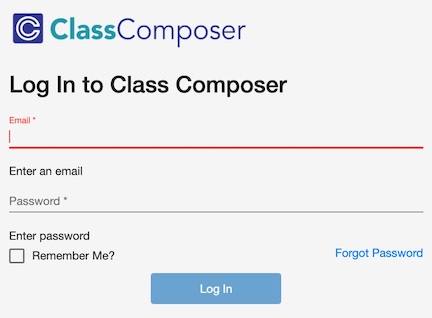 After logging in you will be prompted to select either the Free Grade Level Trial or Full Access option.
Free Grade Level Trial
When choosing the trial option you will need to select the one grade level to experience the trial. For example, if grade 2 is selected the 2nd grade teachers will be entering student data and composing classes for next year's 3rd grade.
Full Access
Your enrollment will determine your annual price. You can include our Advanced Features to your subscription by checking the box next to: Purchase Advanced Features.
Purchase Order
If you are paying with a purchase order we will send you an access code upon confirmation of payment. Enter the code and click submit which will enable full access to the application.
Credit Card
Click Pay Now to go to the payment field. After confirmation of payment you will have full access to the application.
After moving past the Trial or Subscription step you will land on the Admin home page shown below. If the Free Trial option was selected you will only have access to the one grade level selected.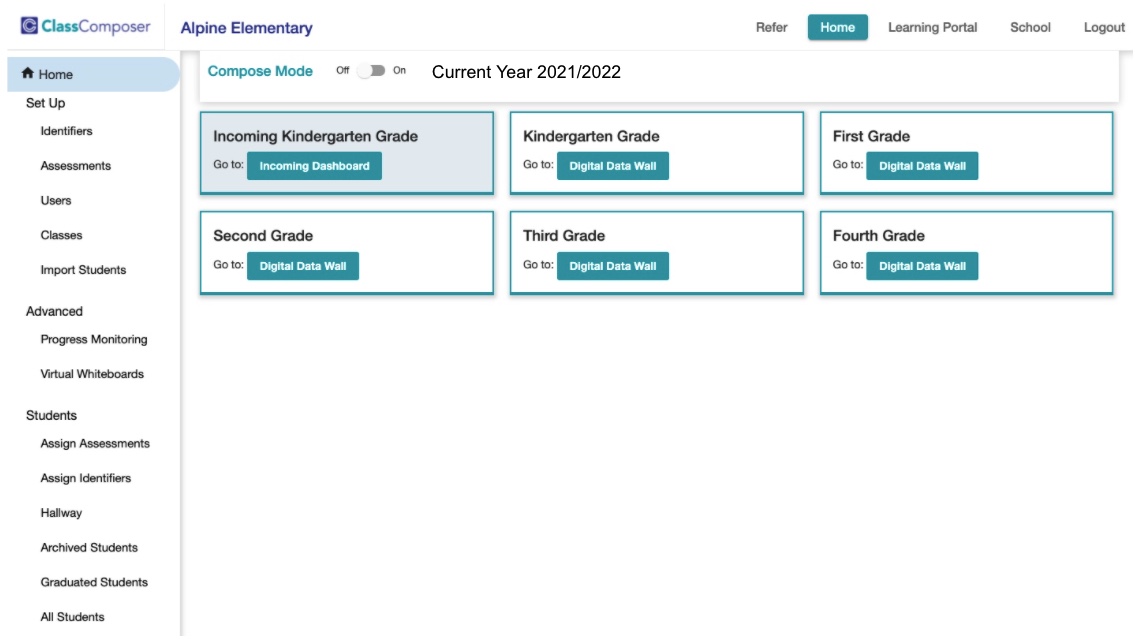 For the next steps follow the directions in our
Set Up
article.
---
What's Next